Notification of Cyclo-Sphere Update
February 17, 2015
Thank you for your continued use of Cyclo-Sphere.
A new feature has now been added.
New Features
Posting to other web services
You can post a graphic summary of your workout to Twitter.
The [Share] and [Transfer] functions have been moved from the Workout List Window to be grouped with this [Post] function.
Please see here for instructions on how to use.
To post to Twitter, "Share via link" must be enabled.
Before using "Share via link" function be sure to check your setting for "Private Location".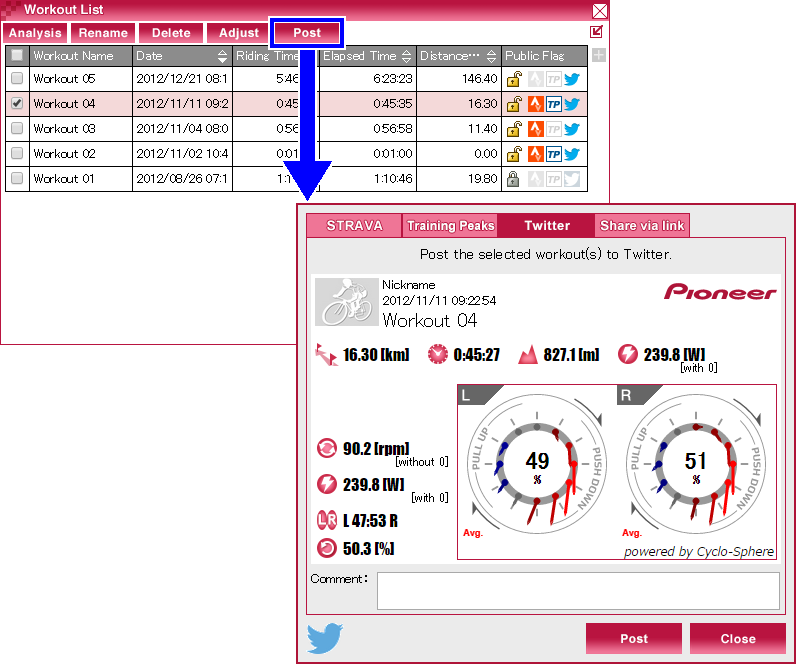 Improvement of the Slider Function
The Slider Function selects a section of a workout for more detailed analysis. It is now possible to change the selected section by moving the slider with the detailed section still shown. The Maps window, and Line Graphs window, are automatically updated to show the newly selected detailed section after it has been changed.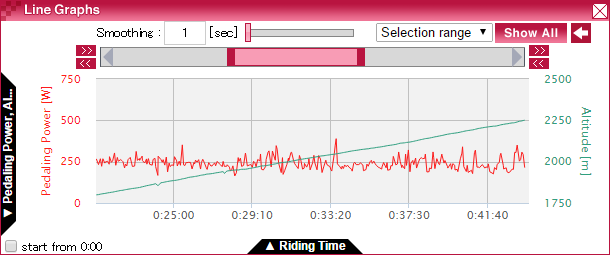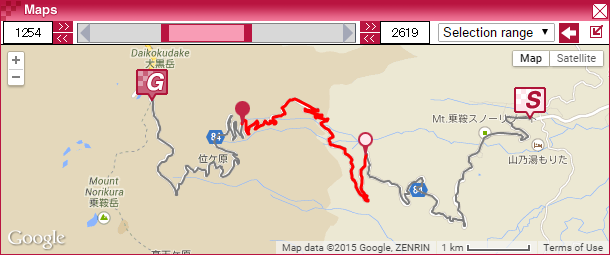 Storing of Displayed Parameters
The parameters selected for display in the Line Graphs, Histograms and Scatter Chart windows can now be saved. The last parameters shown in these windows are automatically remembered and are restored the next time these windows are opened.